The Only Infant Bed that cradles your infant in womb-like comfort.

We absolutely love the Mumbelli! It's so easy to move from room to room. It gives me such peace of mind knowing she has somewhere safe to sleep for naps. This is also a lifesaver for visiting family. Read more..
Jessica Nettle Pincombe

I'm sold on this bed! It's extremely portable and lightweight. I move it throughout the house as I work or do activities with Ford. She just sleeps away! When I'm putting Ford down for her nap, she comes along in her little bed. Read more..
Sarah Beth Sutter
---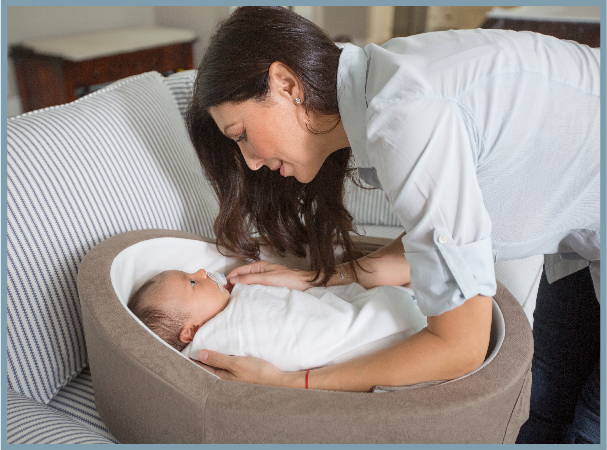 Our Story
Mumbelli was invented by a mom whose new infant was restless. She felt her newborn was missing the womb, but there was no solution on the market, so she made her own womb transition bed. We took her idea to our designers and engineers to refine the quality and optimize the safety. Now we bring the Mumbelli to you. We are dedicated to continuously innovating to improve the quality, safety, and comfort of the only womb-like and adjustable infant bed.
Read more...
---