The only infant bed that cradles your baby in womb-like comfort.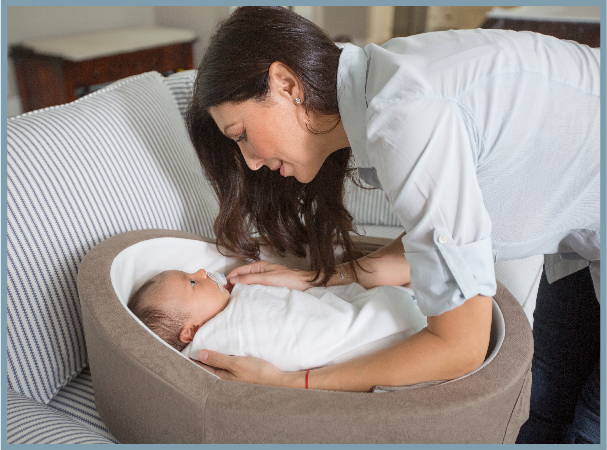 Our Story
Mumbelli provides a loving transition from the womb to the world. Its patented design mimics the comforting sensation your baby enjoyed all those months cradled in Mom's belly. Mumbelli babies smile more, cry less, and sleep more snuggly and soundly. Moms and Dads, you'll sleep better, too! Plus, enjoy a little extra time for work, home Read more...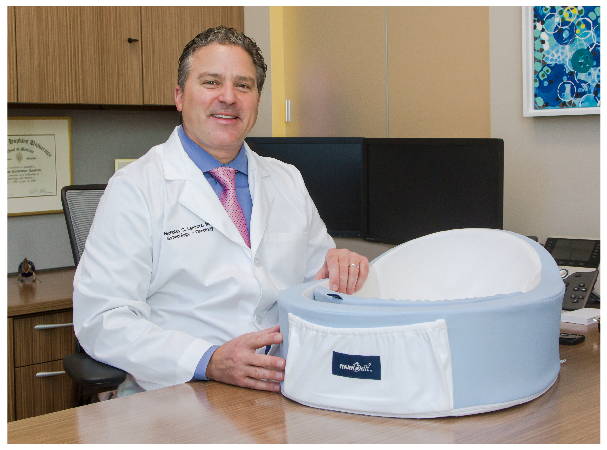 PHYSICIAN APPROVED
Nicholas C. Lambrou, MD, FACOG As an Ob/Gyn the concept of Mumbelli makes perfect sense in creating a 'womb like environment' for a newborn. When feeling vulnerable or not well as adults we instinctively crave the fetus like position of being in utero. It creates a calm and safe feeling. This is the feeling we believe the Mumbelli achieves for newborns by its soft and secure surrounding. Newborns may rest comfortably and securely while transitioning to their new environment.   Read more...